DANNY BOYLE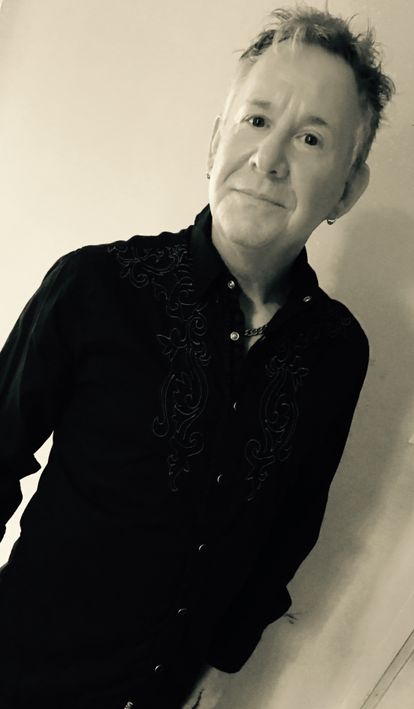 DANNY BOYLE - COMES TO YOU LIVE FROM LAS VEGAS. With a voice all his own and in a town full of illusion, DANNY delivers a Powerful performance flawlessly.  After touring the college, club and concert circuit throughout the Pacific Northwest with his all original rock act KID, DANNY now calls LAS VEGAS his home.
In 2019 DANNY transitioned from Tribute artist to solo artist with his Track Band.  The process of creating, mixing and mastering the best quality tracks has been a journey that has proved to be a very positive one.
DANNY now brings Your Favorite Classic Hits to the SKYLINE HOTEL AND CASINO in Henderson, NV                           3 nights a week. 
Starting his musical career behind a set of drums, everybody quickly discovered it was DANNY'S voice that drew people in. Through the years DANNY and KID caught the attention of The John Bauer concert company they then signed the band on to play dates along side National acts as PAT BENATAR, PATTI SMITH, RORY GALLAGHER , BLACK OAK ARKANSAS, RONNIE MONTROSE and the list goes on.
For years DANNY'S voice has been heard on the airwaves. You first heard his voice in 1985 when his single "Fame" generated a loyal fan base throughout the Pacific Northwest, as interest arose from Major Management companies, they brought DANNY into to audition. MOLLY HATCHET AND FOREIGNER were two top acts looking, but not looking for a sound a like, as Bud Prager told DANNY "I am not looking for a LOU-ALIKE" and the band selected a LOU-A LIKE, MOLLY replaced guitar players, DANNY came home and Kid records followed up with a 5 song EP featuring Elvin Bishops' "Fooled around and Fell in Love" this remake generated enough interest in DANNY that once again the airwaves were alive with DANNY'S voice. Even today, 30 years later streams and re-posts on Soundcloud have passed the 250,000 mark and still climbing. 
DANNY'S adult contemporary act "26west" released their debut CD "I can't believe" in 1999 and was picked up by the nation's largest independent satellite broadcaster which began beaming it to every bar, restaurant and mall in the USA and around the world. Interest in the band and their songs peaked when tracks off the CD began downloading at record pace, this CD still sells worldwide to this day. In 2008 DANNY put together "BLUE EYED VIEW", in 2013 "BAND COMPANY"a tribute to the Music of the Legendary PAUL RODGERS was formed and played to enthusiastic crowds around LAS VEGAS.  
Over the years Kid Records and Alpine Ellis Entertainment have put DANNY'S voice on the radio, videos online and brought him to you live.
Where next?
visit this site to keep up to date.
Interested in bringing DANNY in for tracks on your studio project ? live dates ?
Contact alpineellis@dannyboylelasvegas.com or bookings@dannyboylelasvegas.com